The Poochie Pack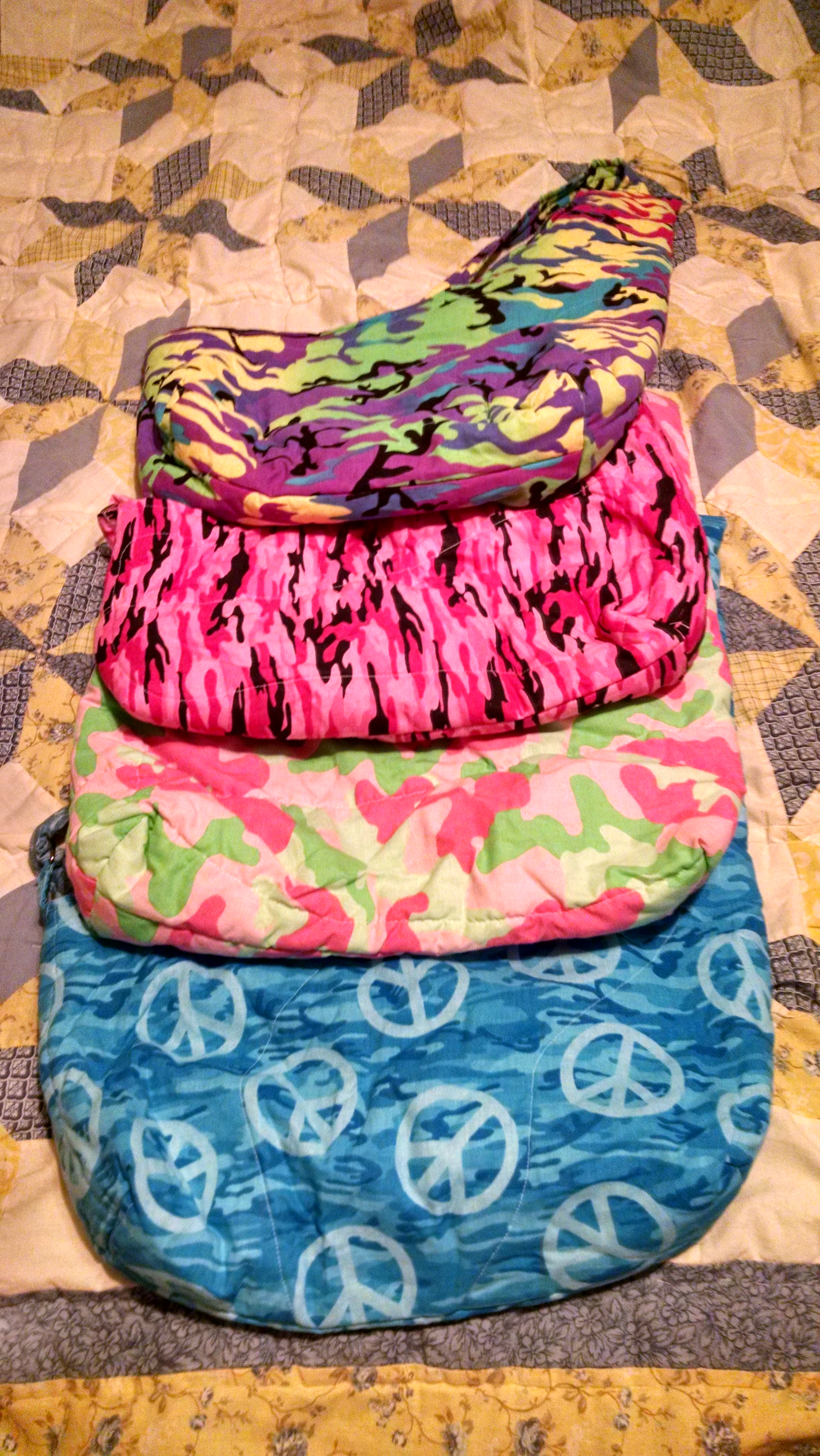 Introducing the POOCHIE PACK. Our original design for carrying your favorite pet. A soft, comfortable pet carrier for small pets approximately 15 lbs. The strap goes over one shoulder and your head to lay across the back to allow a hands free, painless means of transporting your animal. Your pet is carried in front of you across your stomach. One size fits most adults, can be worn over outer wear. Strap can be adjusted for smaller wearers. Fabrics are all machine washable and dry on low heat.
Choose the fabric you want.
Fabric style may vary due to availablity of fabric. We will email you choices prior to shipping.
Don't see a fabric you want? Send us and email and describe what you are looking for, we'll see if we can find it.

Military fabrics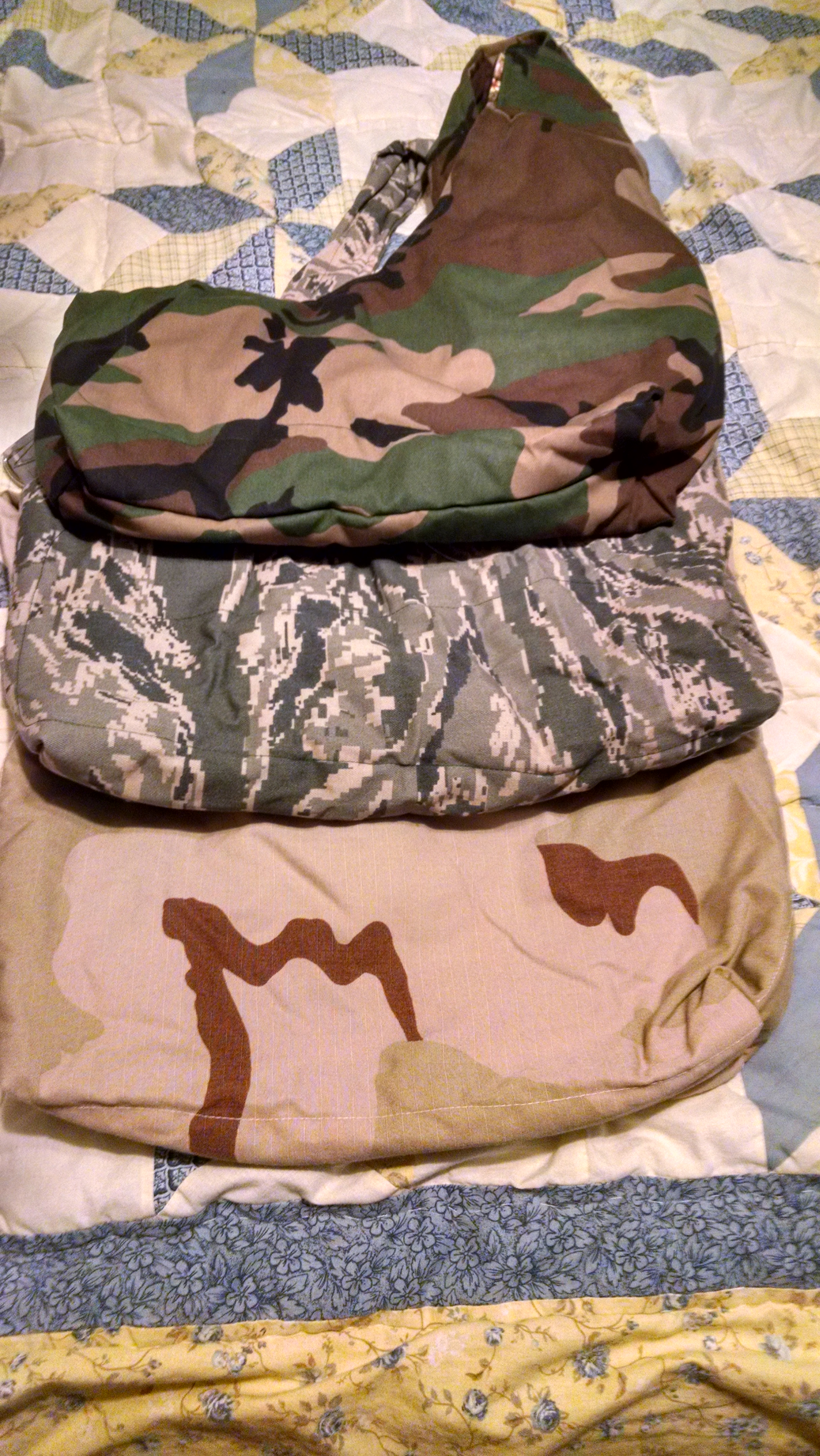 This design is in many color choices.

Butterflies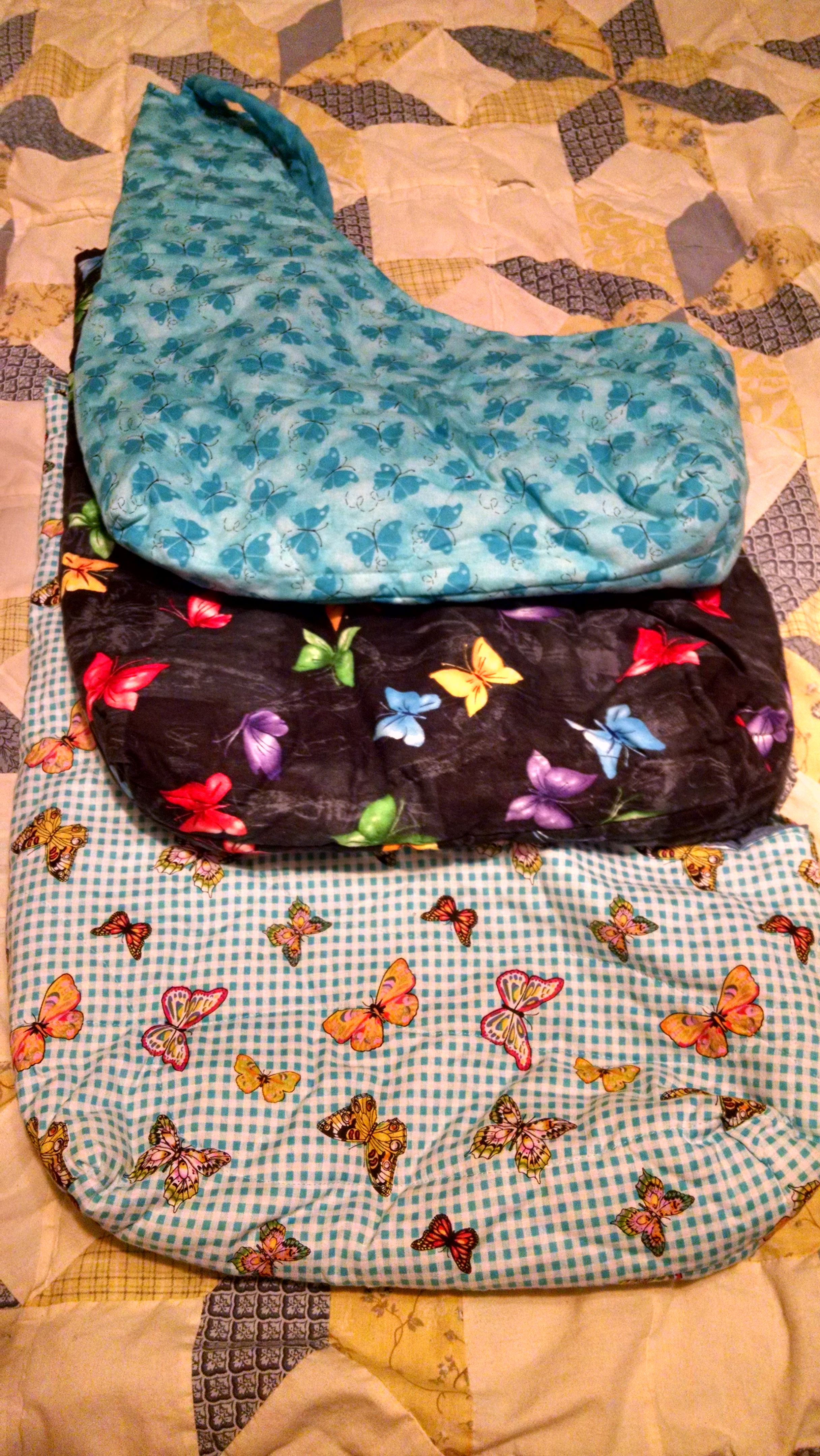 Beautiful butterflies adorn these fabric choice.

Dots & spots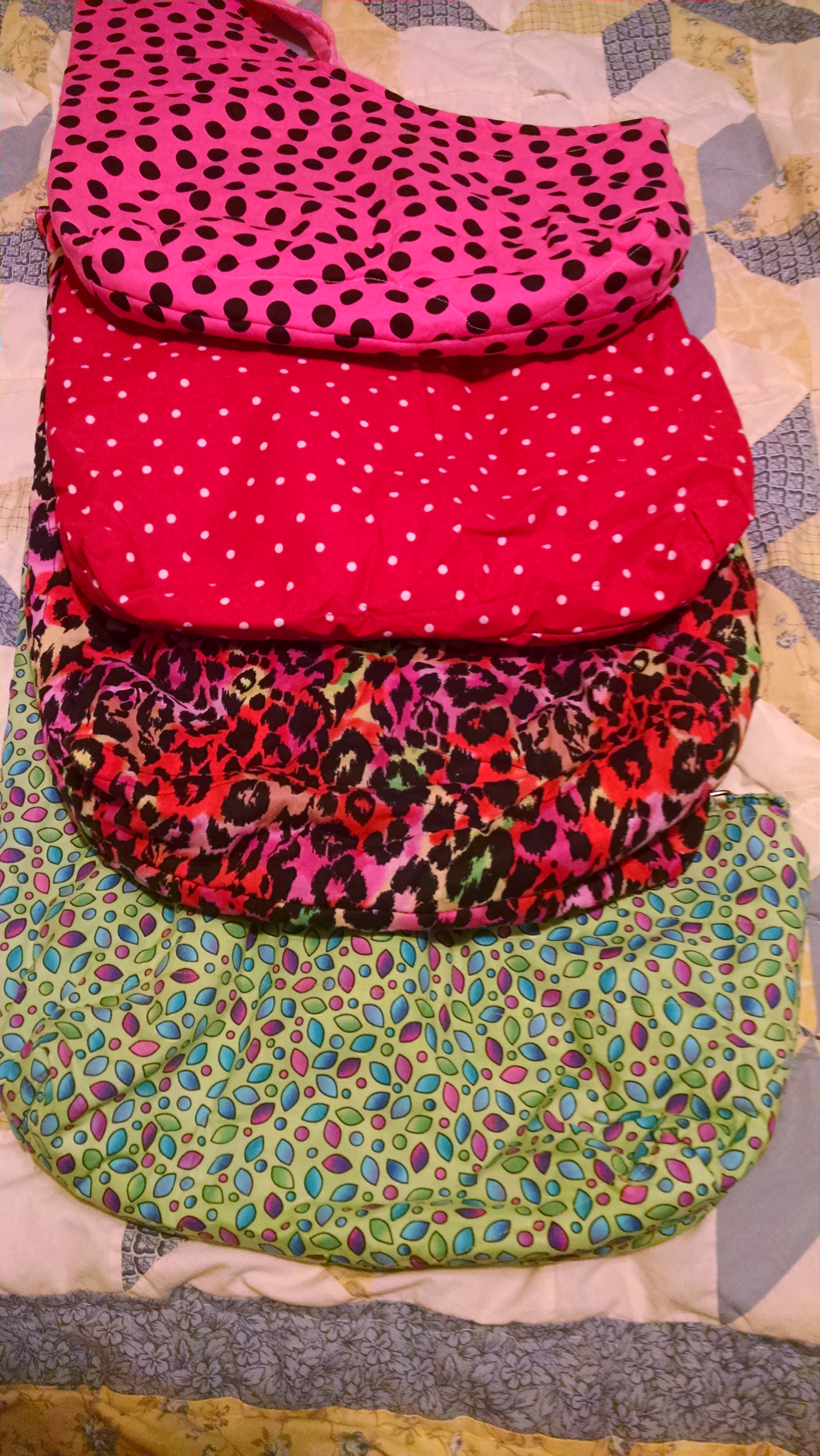 choose color of background with on it.




variety design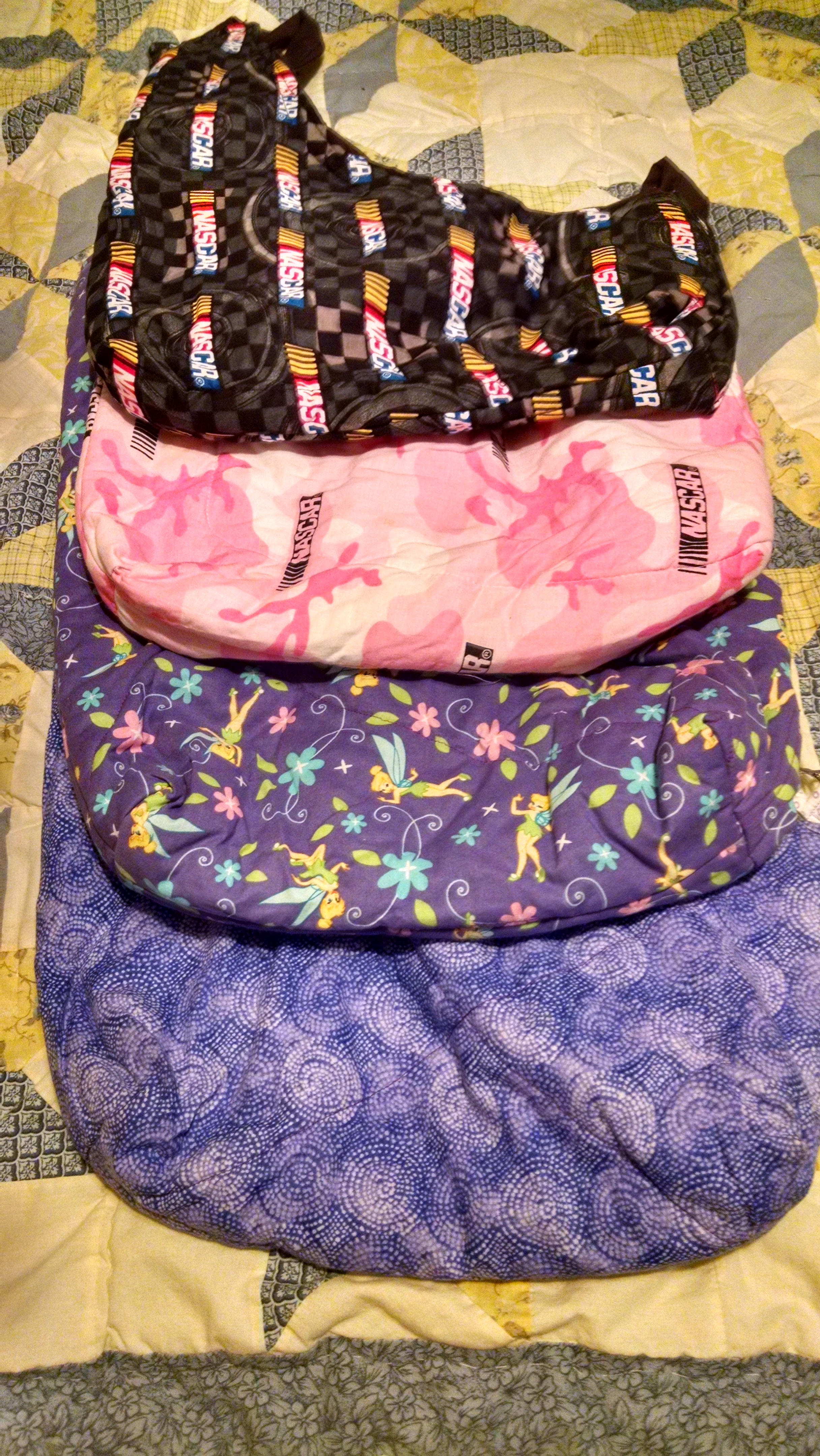 pretty in pink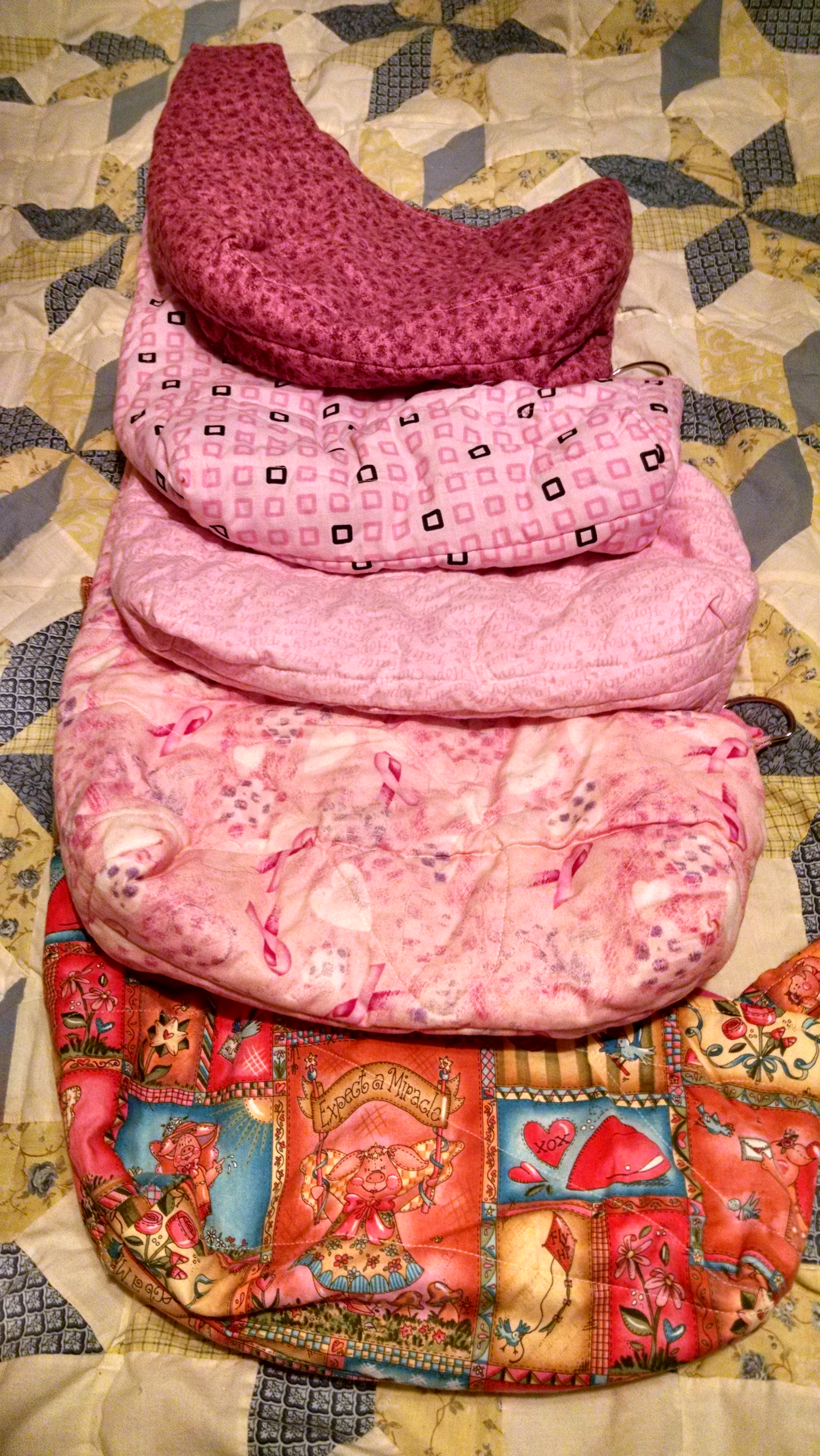 Zebra stripes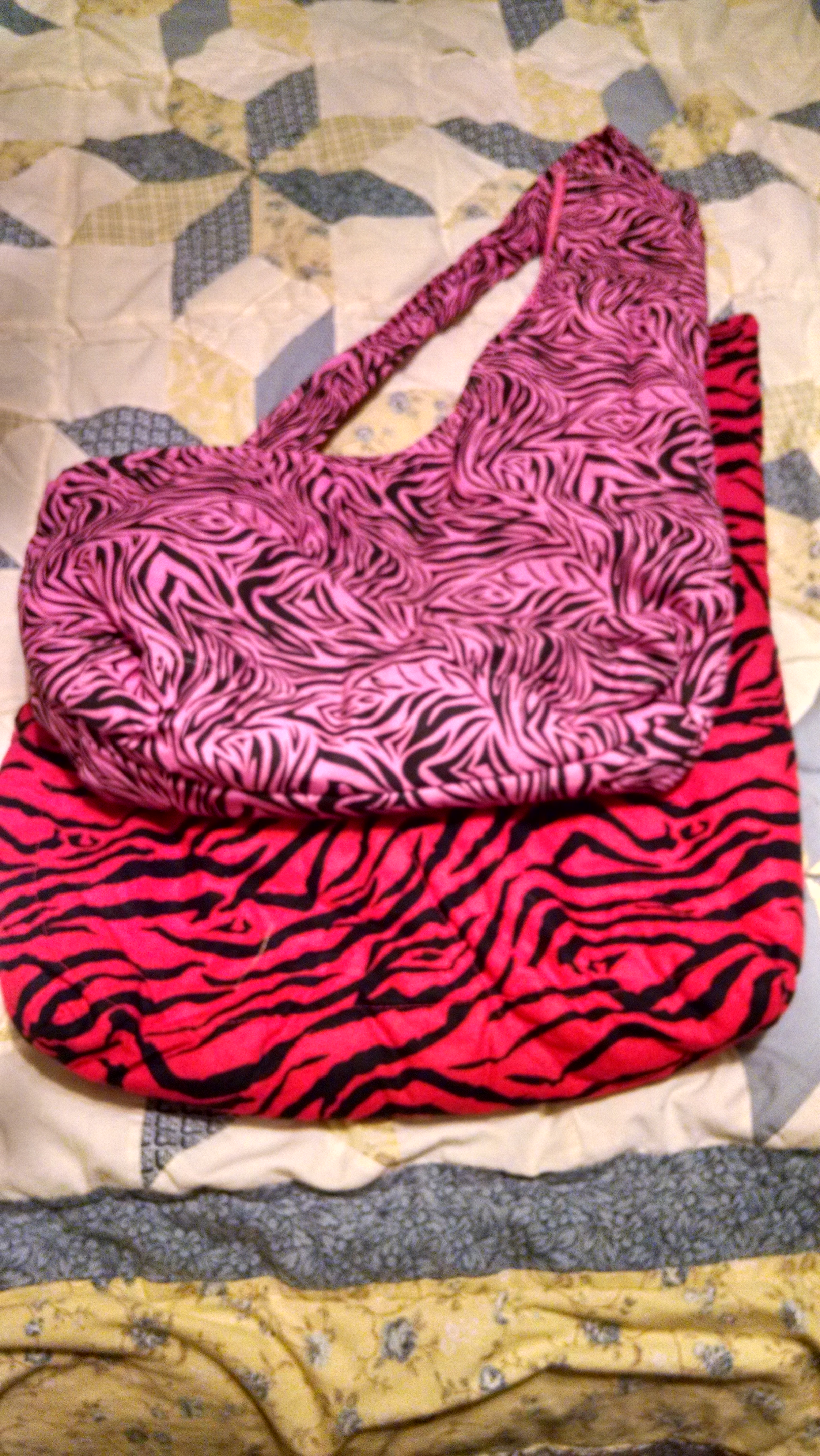 Pet designs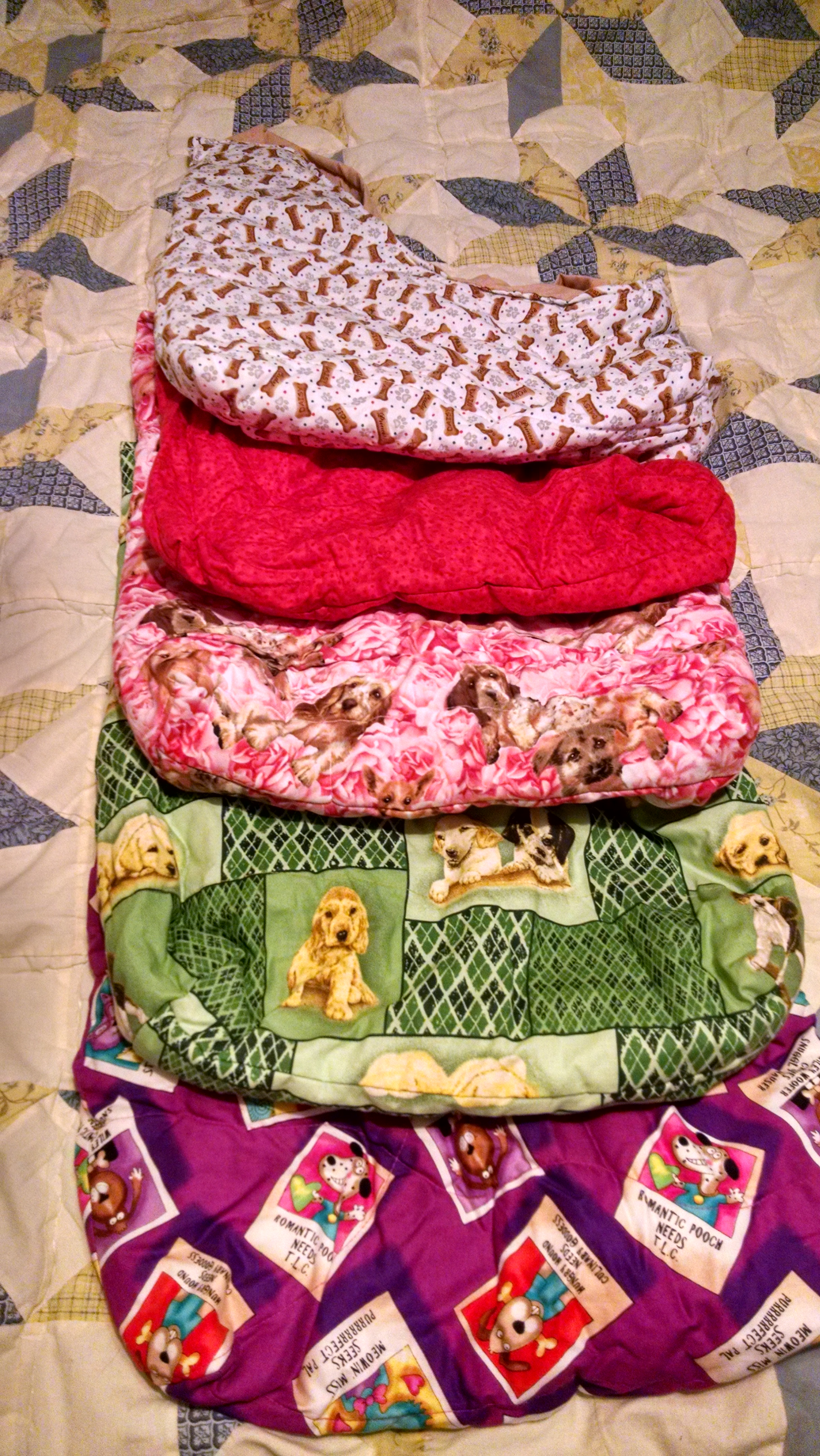 items in nature

Solid colors, larger size and other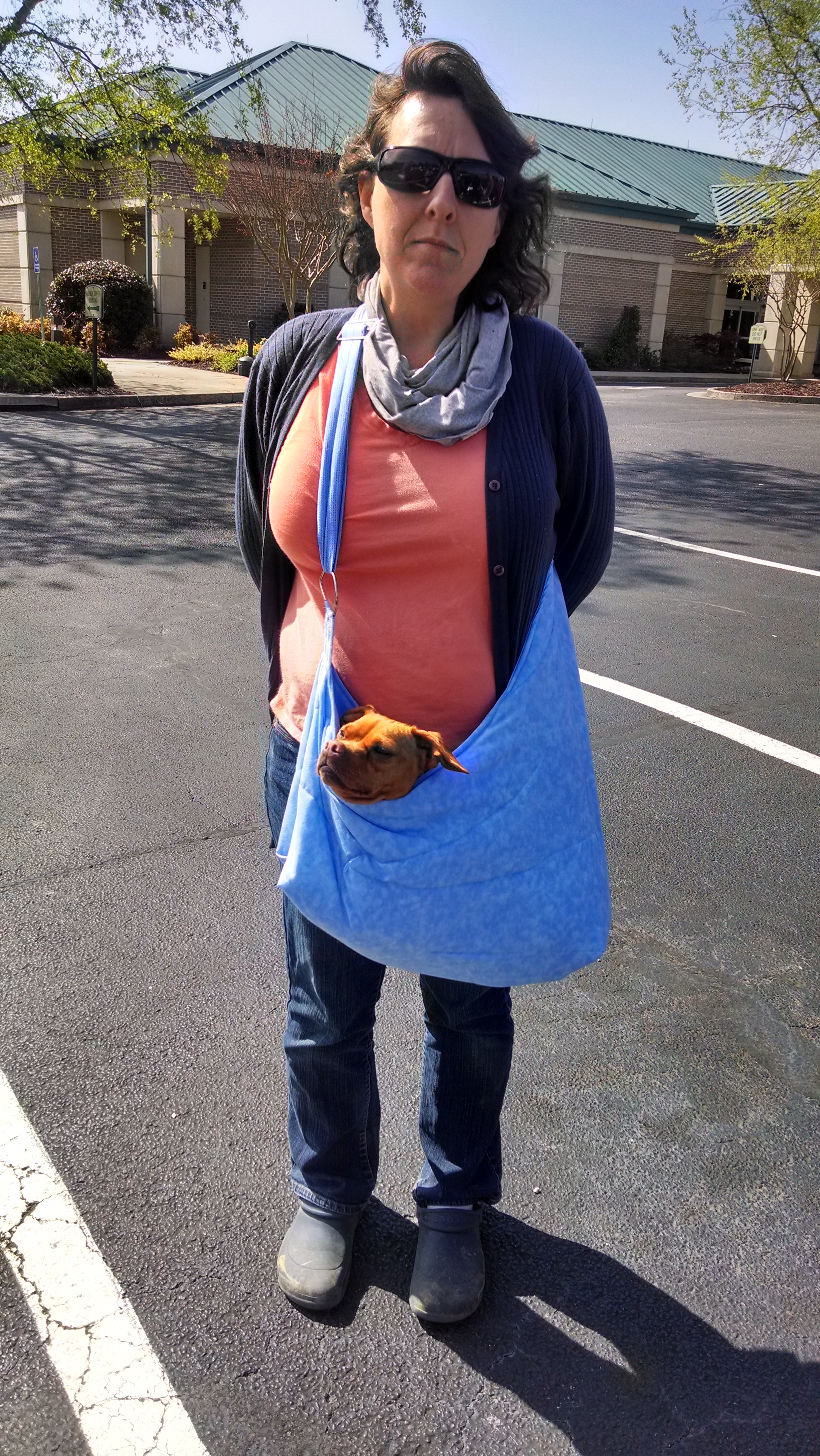 Solid color no design, larger size for larger dogs or design not shown in photos email message to pick fabric.

Crocheted hats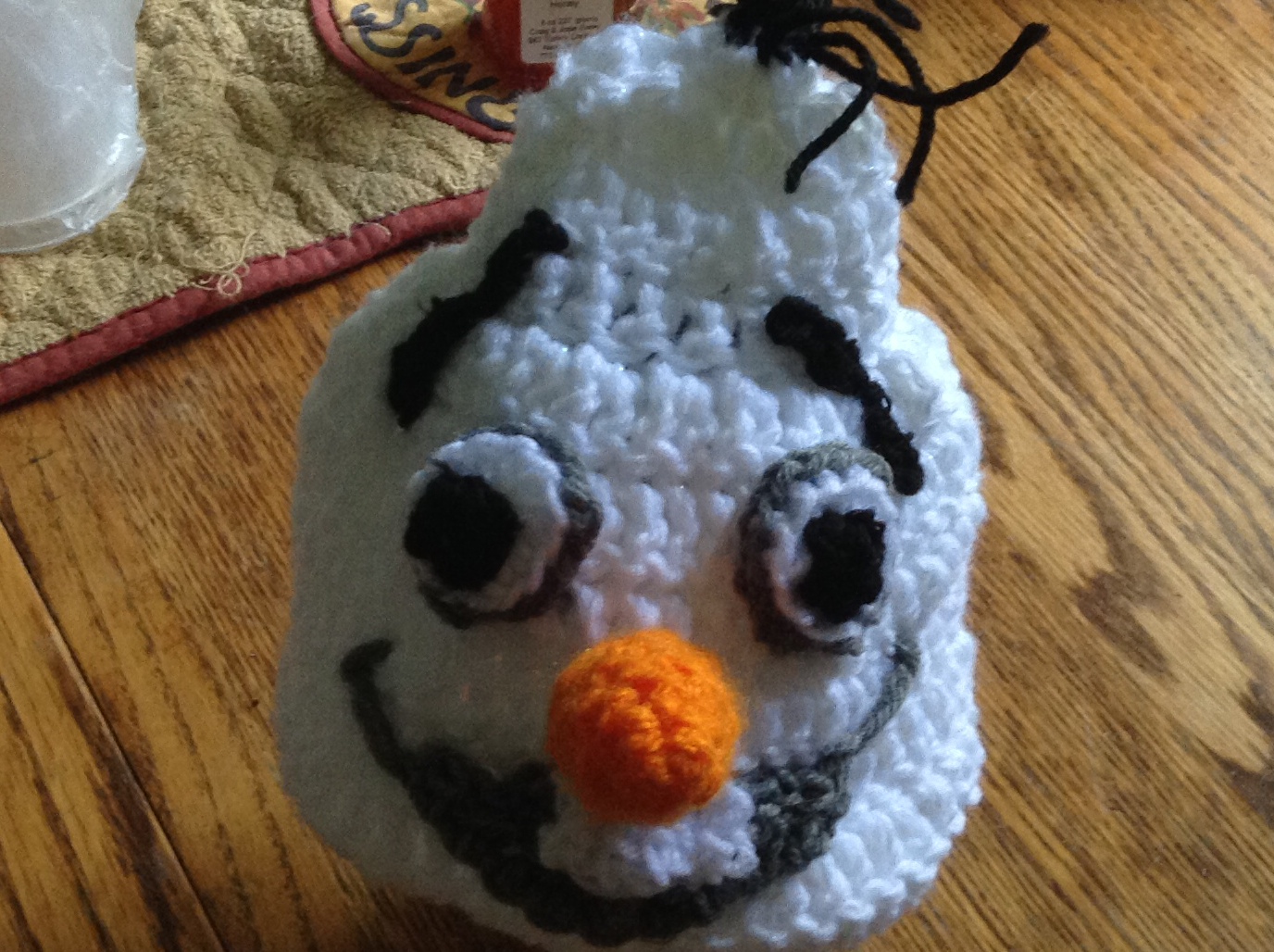 crocheted hats in 4 sizes and many designs

email your design requests.




Crocheted lovey security blanket doll/toy

crocheted in many styles and colors, email us your design request.

set of 3 loveys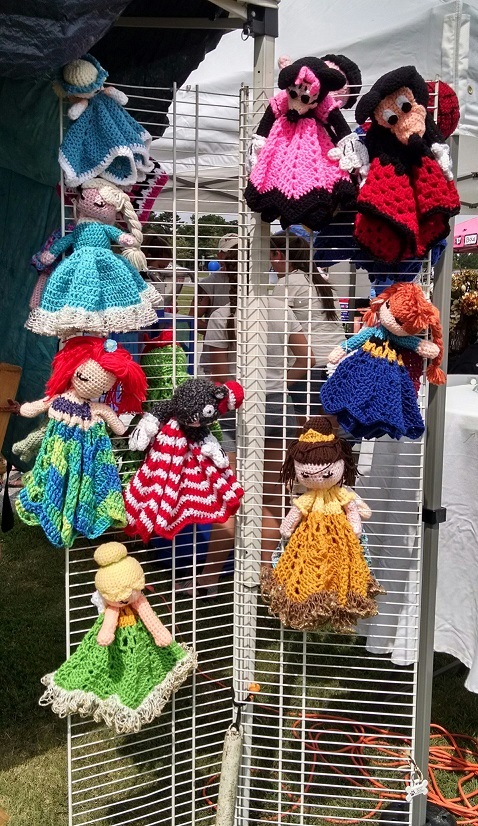 you choose 3 designs for a bargain price.

email us your requests.






Bernie Sanders crocheted doll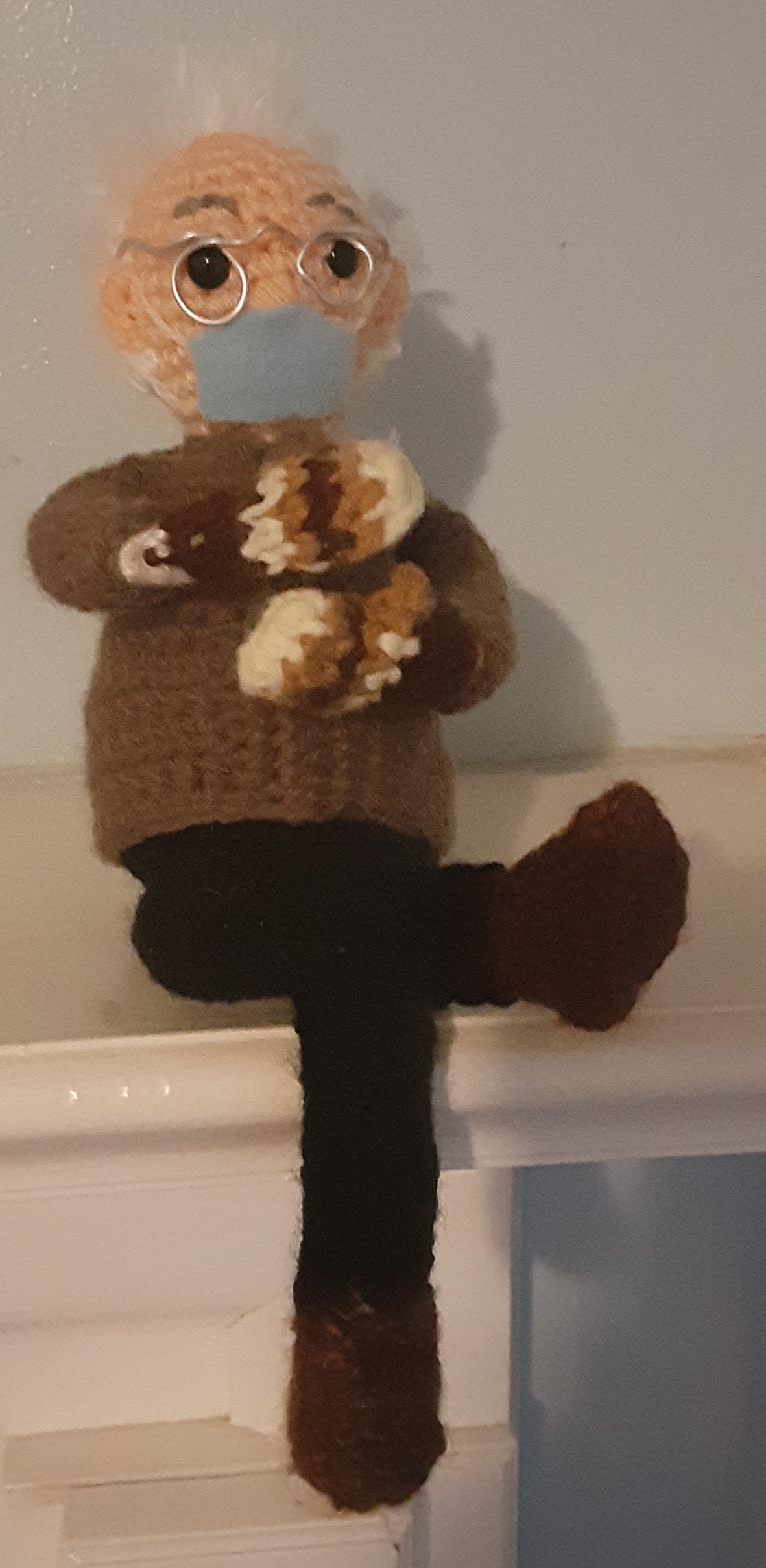 Handmade, commemorative 2021 Inauguration. Feel the Bern! 11-13 inches bendable, poseable. Individually made. 3 weeks to make and ship. Pattern from TobeyTimeCrochet.




View Cart / Check Out

---
| Return Home | On-line Catalog | about us |